Re-Training
Lise-Marie has spent many years re-training horses as a hobby and has now stepped up her knowledge and skill level by passing the BHS Stage 3 Exams. This has broadened her abilities to work with any level of horse and work hard to bring out the very best in them to re-train them for whatever discipline you want.
However, Lise-Marie isn't satisfied with that level of qualification so is continually training to pass her Stage 4 Ridden Exams in Summer 2018.  This involves weekly lessons with a PSG Dressage Rider and BHS Senior Coach, planning to start training once a week at Warwick College and regularly attending clinics and competitions on her own horses.
Re-training is available but will be timed and priced to suit the individual needs of both you and your horse.  This can be done at your facility or with Lise-Marie at her yard being cared for as Full Livery.
Scroll down to read some success stories.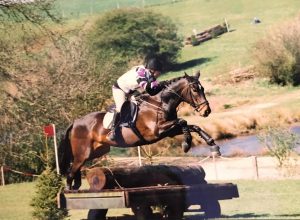 Schooling
Basic schooling or holiday exercise:
£20/30mins,
£25/45 mins,
£30/hr.
If tacking up etc is required then it's £5 extra
Travel is included if within 8 driven miles of Upwaltham (near Goodwood racecourse).  Anything over this will be charged at 45p / driven mile.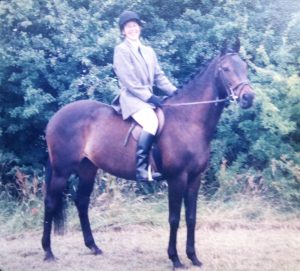 Some Success Stories
Orange Pearl, 15.2hh TB Ex Race horse, 10 yo
This was the first horse ever re-trained by Lise-Marie.
Before : She's been nothing more than a field ornament on the Isle of Angelsey.  A truly lovely nature, and not a bad bone in her body.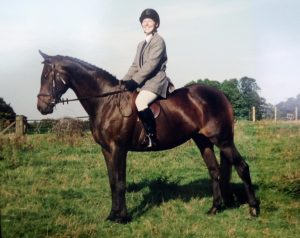 After:  Some have questioned if this is even the same horse, but I assure you that it is.  Her muscle definition and mass has increase and her coat is now glossy, shiny so Pearl looks truly amazing.  She had a great jump for both cross country and show jumping.  With 3 fully established paces she was regularly placed both when showing or competing at dressage.
Other Services